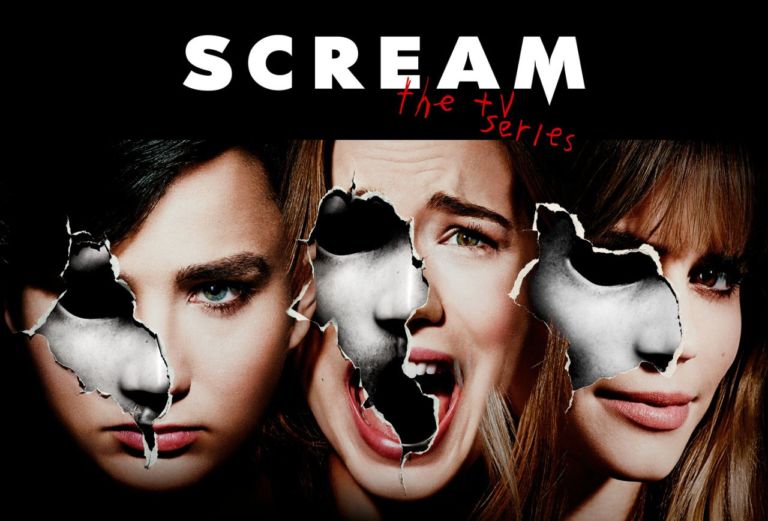 CAST
Willa Fitzgerald as Emma Duval
Bex Taylor-Klaus as Audrey Jensen
John Karna as Noah Foster
Amadeus Serafini as Kieran Wilcox
Connor Weil as Will Belmont
Carlson Young as Brooke Maddox
Jason Miles as Sheriff Clark Hudson
GENRE
Slasher, Horror, Mystery
SYNOPSIS
After a cyber-bullying incident serves as the catalyst for a brutal murder, a group of teenagers becomes the prime targets of a serial killer, as dark secrets from Lakewood's troubled past resurface and conjure memories of a similar murder that occurred 20 years earlier in the community. Emma Duvall, a teenage girl who is somehow linked to the town' past, is the killer's main obsession and the center of these grisly murders. With both her family and friends in apparent danger, she sets out to uncover the town's dark mysteries and unmask the killer once and for all. This proves difficult, however, especially when everyone is a suspect and anyone could be a victim.
REVIEW
This 12 episodes show are entertaining, dark and have you on edge with plenty of jumps and screams to be had. I get hooked after first three episodes. It feels kind of teenagery at first but then the plot thickens and twist. Each time I think I know who it may be, I begin to question myself due to the other turns with characters. This show makes you want to scream (well, at least for me), I barely managed all of 5 minutes before turning it off. Because I'm to scared to watch what happened next, I even mute the TV and closed half of my eyes and sing out loud at the same time. It makes me feel anxious every second of the show. This TV series shows us to trust nobody too. Well, I'm ready to watch Season 2. Score : 4.9/5
STRANGER THINGS (SEASON 1)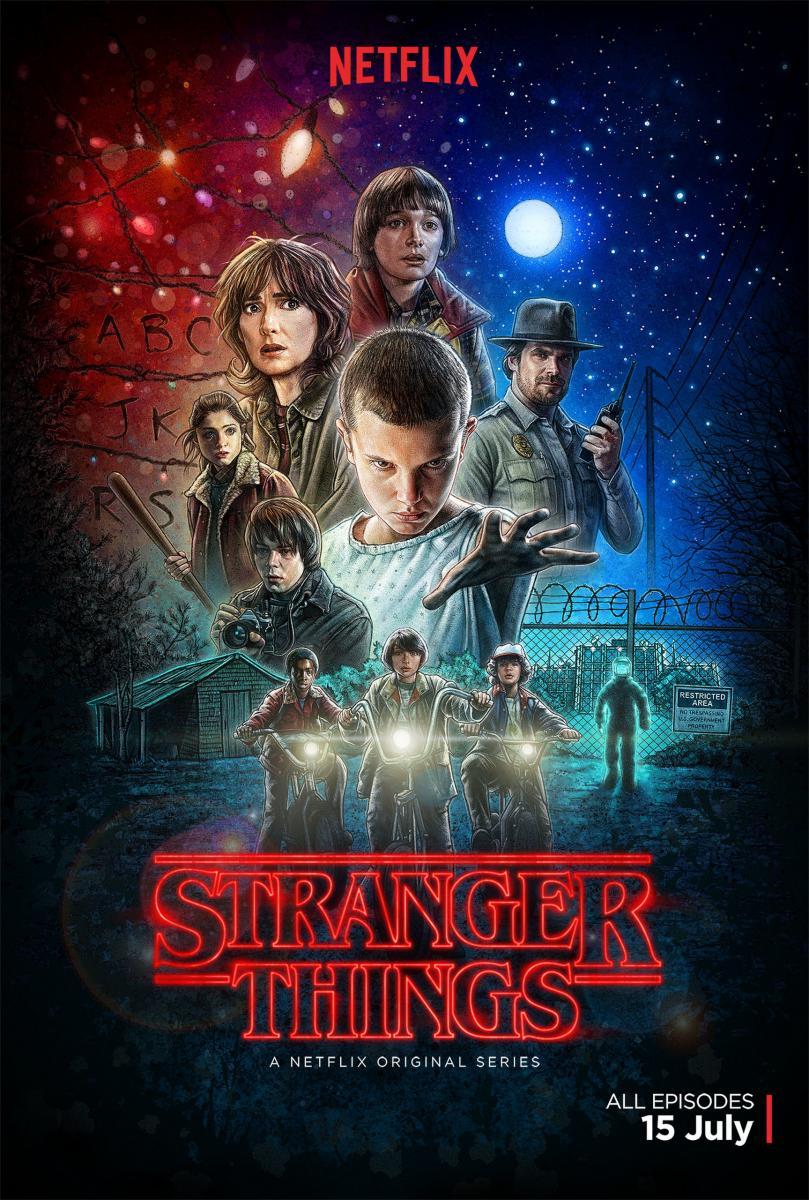 CAST
Winona Ryder as Joyce Byers
David Harbour as Chief Jim Hopper
Finn Wolfhard as Mike Wheeler
Millie Bobby Brown as Eleven ("El")
Gaten Matarazzo as Dustin Henderson
Caleb McLaughlin as Lucas Sinclair
Natalia Dyer as Nancy Wheeler
Charlie Heaton as Jonathan Byers
Cara Buono as Karen Wheeler
Matthew Modine as Dr. Martin Brenner
Noah Schnapp as Will Byers
Joe Keery as Steve Harrington
GENRE
Science Fiction, Supernatural Fiction, Horror Fiction, Mystery, historical period drama
SYNOPSIS
On November 6, 1983, in the town of Hawkins, Indiana, 12 years old Will Byers vanishes mysteriously. Will's frantic mother, Joyce, searches for him while Police Chief Jim Hopper launches his own investigation. Will's friends Dustin, Mike, and Lukas discover a psychokinetic girl who claims to know Will's location. As they uncover the truth, a sinister government agency tries to cover it up, while a more insidious force lurks below the surface.
REVIEW
If you haven't watched Stranger Things on Netflix yet, you really should. This show only has eight episodes and the story is told in a clear way. This show isn't too scary. However, Stranger Things is spooky in a '80s film sort of way. To be fair, this show is more trippy than scary. This kind of fantasy will make you feel like a kid again. If you love movies like The Goonie or E.T., you gonna love this show too. However, the ending of this season, there's a lot of questions were left unanswered, which prompted an unending waterfall of what-ifs for me. Well, I'm looking forward to the Season 2 of this show. Score 5/5